November 28, 2022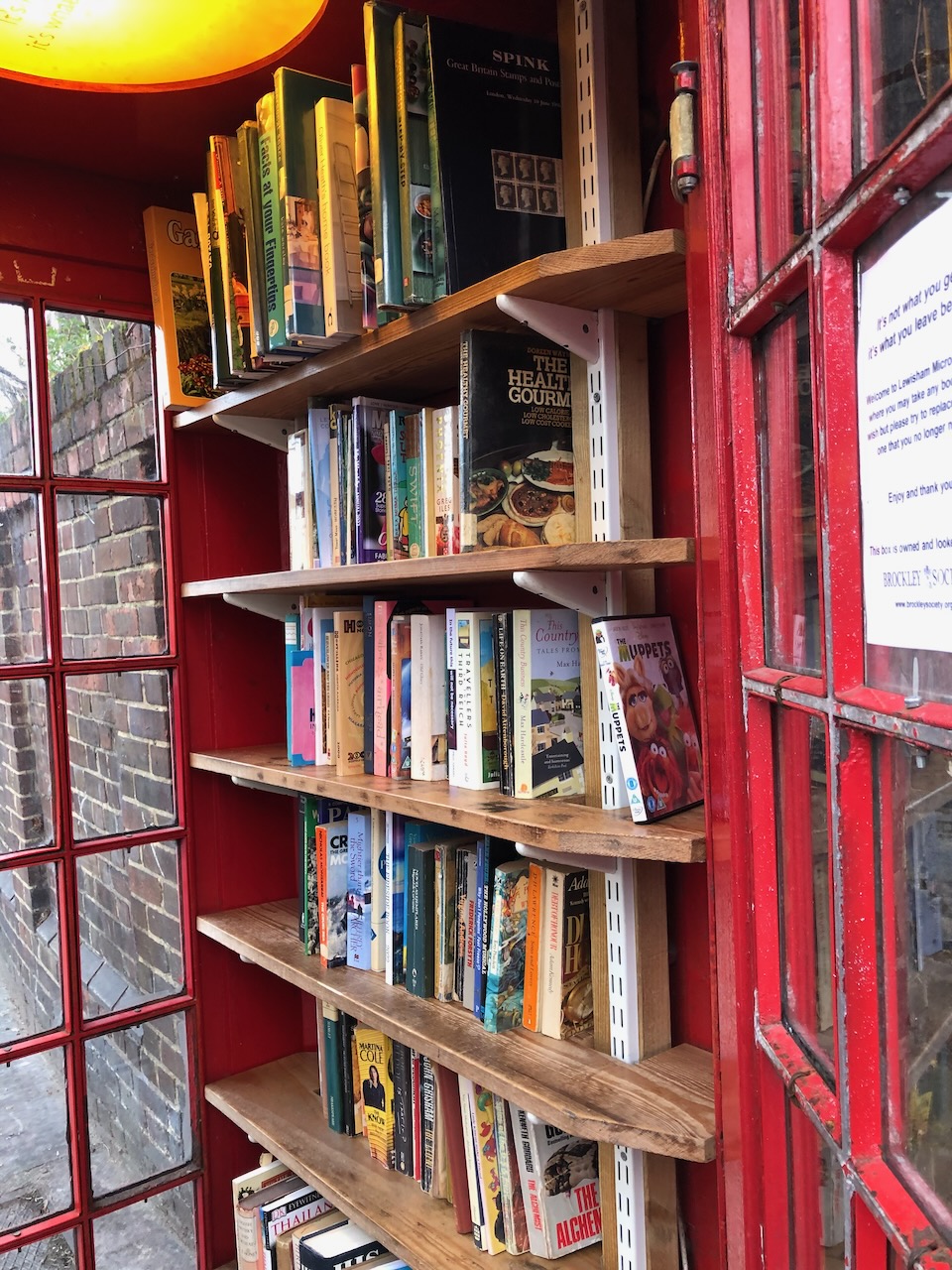 This is another in a series of occasional posts about London street libraries, following on from
this one
(about a street library and secret garden at London Bridge) and
this one
(about another street library at Cambria Road, which is close to where I live in Herne Hill). I found all these via this
excellent map
produced by The Londonist.
The one pictured above is in an
old red telephone box in Lewisham
. It was quite well stocked but also looked reasonably well-used, presumably because of its fairly prominent position on a
main road.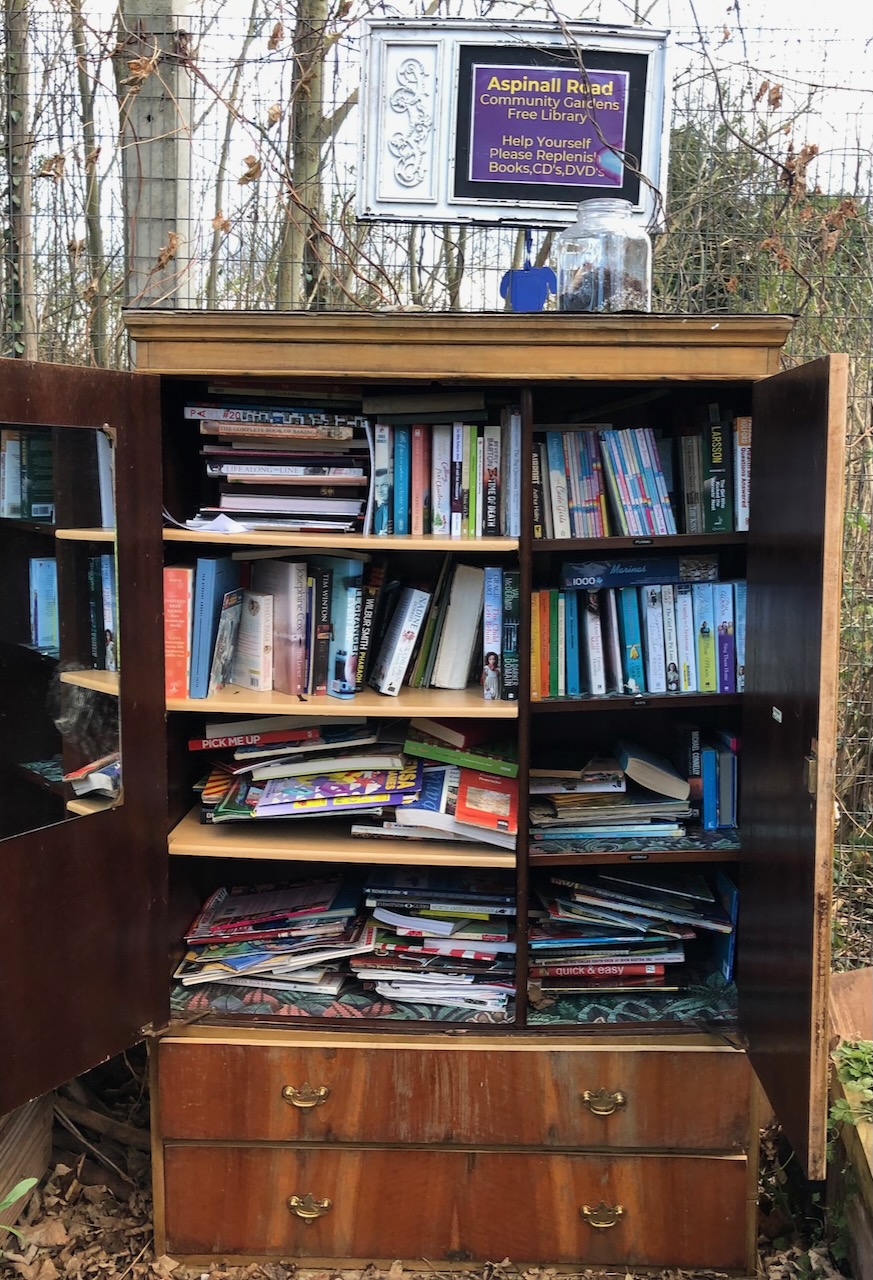 Aspinall Road
Other street libraries can be a bit more off the beaten track, like this one at
Aspinall Road
(NB it's a bit difficult to find - you need to cross over the railway line). It looked like it didn't attract much passing traffic and had been used more as a dumping ground for unwanted books (including a fine collection of literary works by the
awful Nadine Dorries
).
Part of its problem is that the books are hidden in a large storage unit with opaque doors and apart from the tiny sign above it, you wouldn't know it was a street library unless you were actually looking for it.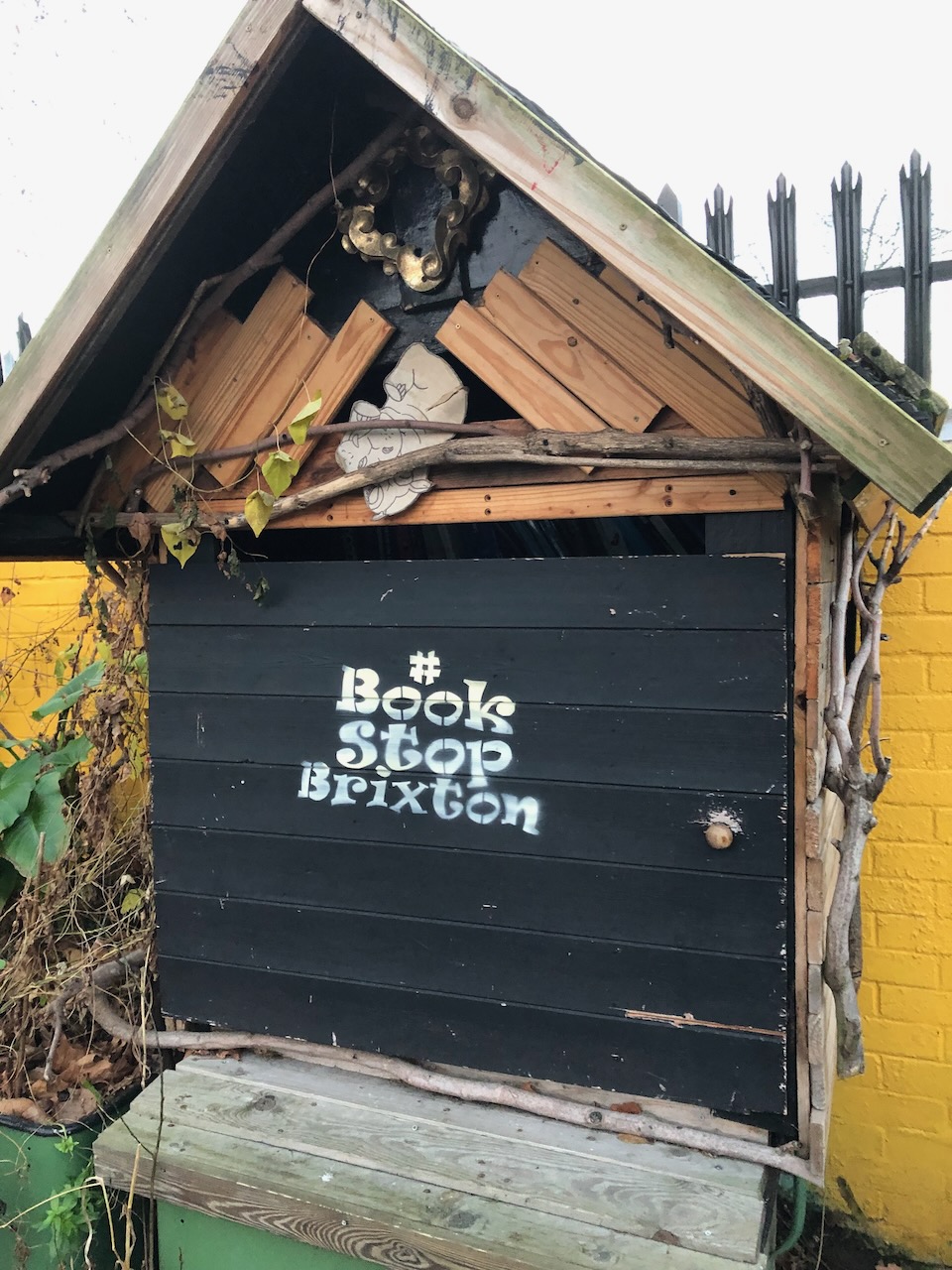 Brixton
This one in Brixton consists of several large makeshift book cupboards like this one, so it's a good one to visit if you want a reasonably broad selection to choose from. It's on
Somerleyton Road
.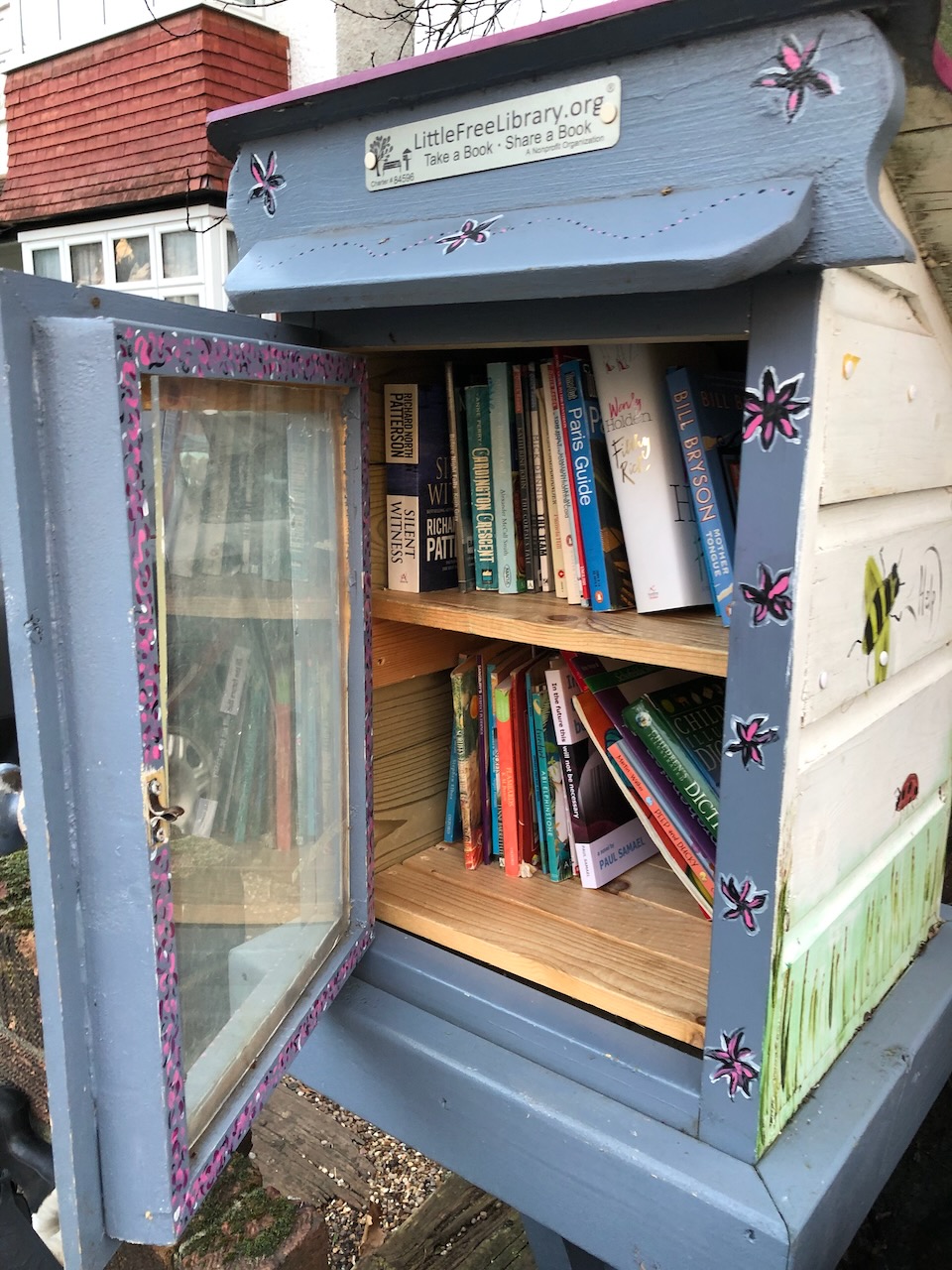 Clapham
And then you get some really quite compact and bijou numbers like this one, outside someone's house in Clapham (it's on
Park Hill
, outside No.8).
Anyway, as explained in previous posts, I have been using these to distribute paperback copies of my novel - which, to be perfectly honest, are probably the only copies of them actually in circulation. This seems to work reasonably well, because when I've revisited the library, the book has often disappeared. But does that mean someone is actually going to read it? Well, hopefully - but sadly, possibly not always...
Why do I say that? Well, I've noticed that one or two copies of my novel have popped up on second hand book sites - and since I've barely sold any copies via Amazon, it's a pretty fair bet that whoever put it up for sale got hold of it from a street library (probably along with a bunch of other books they thought they could flog). Maybe they read it and thought it was crap - but in that case, why not just put it back where you found it or deposit it in another street library for someone else to read? Sadly in the case of my novel, they were as deluded as
these dastardly ebook pirates
if they thought they were going to actually make any money out of it...
Posted by Paul Samael. Posted In : Random thoughts